Artist Spotlight - Patty Hunter
Originally from Ontario, Canada… my husband and I moved to the USA… been working for many ministries… in 2008, we moved to Fort Wayne, Indiana… I joined a pro-life organization in Fort Wayne… been the Media Advisor for it. and in 2010, I became a TV Producer/Hostess of my TV Show, "Patty's Page," also, acted in a couple of plays and in movies… it is now 2023 and we are in our 13th Season with over 670 episodes under our belt …. also, I have helped create over 12 events for TRACK, Three Rivers Art Center For Kids… worked as a moderator on several panels, for two of these events..
Today, I am TRACK's Artistic Director working for Mr. Terrence (Terry) Doran, who is the founder of TRACK (Three Rivers Art Center for Kids)… we are bringing the awareness of child abuse/neglect/homeless to Fort Wayne, Indiana and beyond… we use the ARTS to communicate with our community creating diversity and culture plus with the help of other organizations, to create a "Safe Haven" here for our children. We are working with SCAN, YMCA, Center For Non-Violence, etc… Terry Doran is the Creator of RiverDrums events for TRACK… I am his right hand man, so to speak.
Back in 2010, I wrote a pro-life lyric called "A Touch of Life." I co-authored with William MacVaine who composed its music and Stanley Straube sang it .. it is a single… wrote the lyrics because of my late aunt was an OB/GYN abortionist who killed many innocent babies…. from the 1950s till the mid-1970s she worked at a Mayo Clinic… praying that before she died, she had repented… praying her soul is in Heaven.
Patty's Page on YouTube
A Touch of Life
The babes cried out
to our beloved Lord,
to the womb there came an awful sword.
A sword so wicked, all hope was gone
or so they thought.
The mothers suffered the loss of their babes,
They didn't know there was that much hate.
Cause after the deed was done, evil had surrounded them.
A touch of Life
was given by God.
Only through Him,
should they die.
A touch of Life
was given by God.
Only through Him,
should they die.
Through the hands of evil
many lives had been taken.
But Jesus is looking down from Heaven
accepting the babes and loving their moms.
He will never leave them.
Repent, oh I say, Repent.
Evildoers who are against mankind,
God's Hand will be upon those who are on Earth,
Bridge
Repent,
so that you won't be left behind
Repent,
because you too can be saved.
A touch of Life
was given by God.
Only through Him,
should they die.
(Repeat 5 more times)
Only through Him,
Should they die.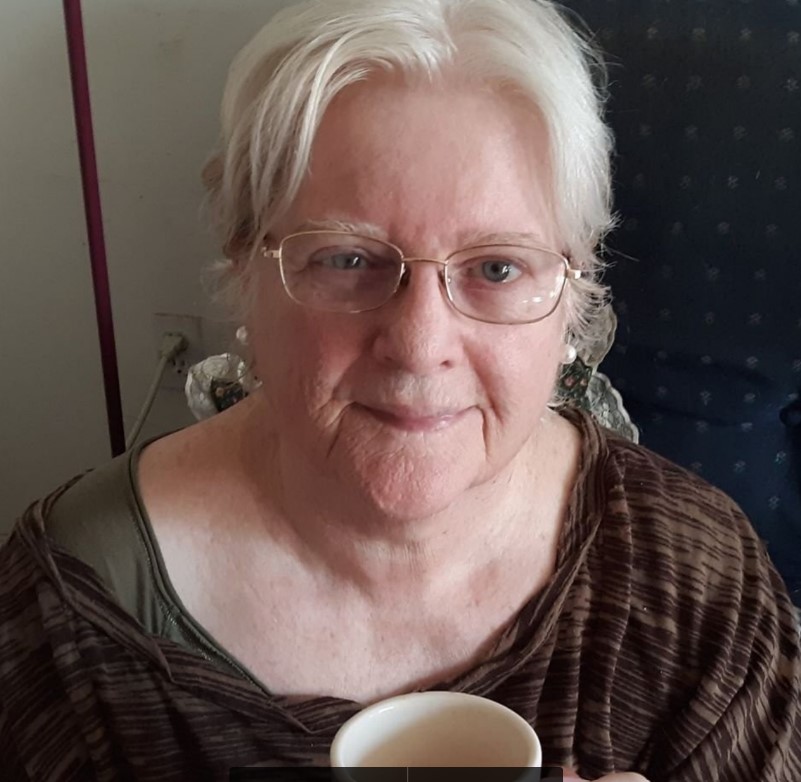 A Touch of Life
Written by Patty Hunter
Co-written and Composed by William MacVaine
Sung by Stanley Straube
Copyrighted (c)
July 3rd , 2010
Please let us know what you think of our website and ministry. Your feedback is very important to us. If you want us to include a video, song, movie or book in our website listing, please let us know using the form. Thank you for your feedback.