Artist Spotlight - Eartha Sims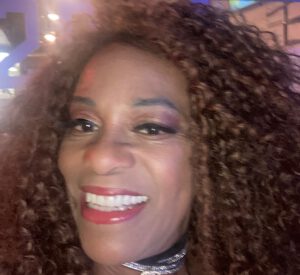 Eartha Sims, a native of Atlanta, Georgia, has been singing professionally since the age of five, cultured by her parents who were in the entertainment business.
She has recorded and performed nationally and internationally with many artists; Motown, Al Green, Isaac Hayes, The Spelman College Glee Club, Funkadelic, The S.O.S. Band, and Kool & The Gang just to name a few.
Eartha Sims has performed all genres of music; Opera, Country & Western, Bluegrass, Blues, R&B, Musical Theatre, Motown, Hip Hop, and her favorites Contemporary Gospel and Jazz.
Her most notable, favorite accomplishments are;
Touring as a Major with The USO, Porgy & Bess (Chorus), Duke Ellington's "Sophisticated Ladies" (Lead),The Official Euro "Supremes," and touring Africa, Japan, and The Mediterranean
Eartha recently recorded NIA Song with Alveda King and others.
Please let us know what you think of our website and ministry. Your feedback is very important to us. If you want us to include a video, song, movie or book in our website listing, please let us know using the form. Thank you for your feedback.